mtnwolf63:
There are only Preppers and Victims after a disaster!!!
Originally posted on The Last Refuge: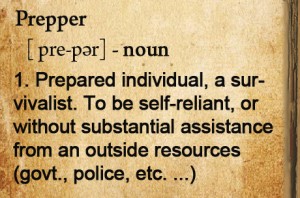 Most articles discussing "Prepper Motivation" focus on simplistic words like 'Apocalypse', and 'The End of Civilization' when they highlight information. In general the media portray 'those who prepare' as some kind of goof or wing-nut; That is profoundly unfair.
Think of those people in Long Island after Hurricane Sandy, do you think their lives would have been better if they were prepared to be totally self-sufficent for a month or more.
The example of anarchy in New Orleans should still be fresh on the minds of those who would ridicule or diminish such prudence, yet they do it anyway.